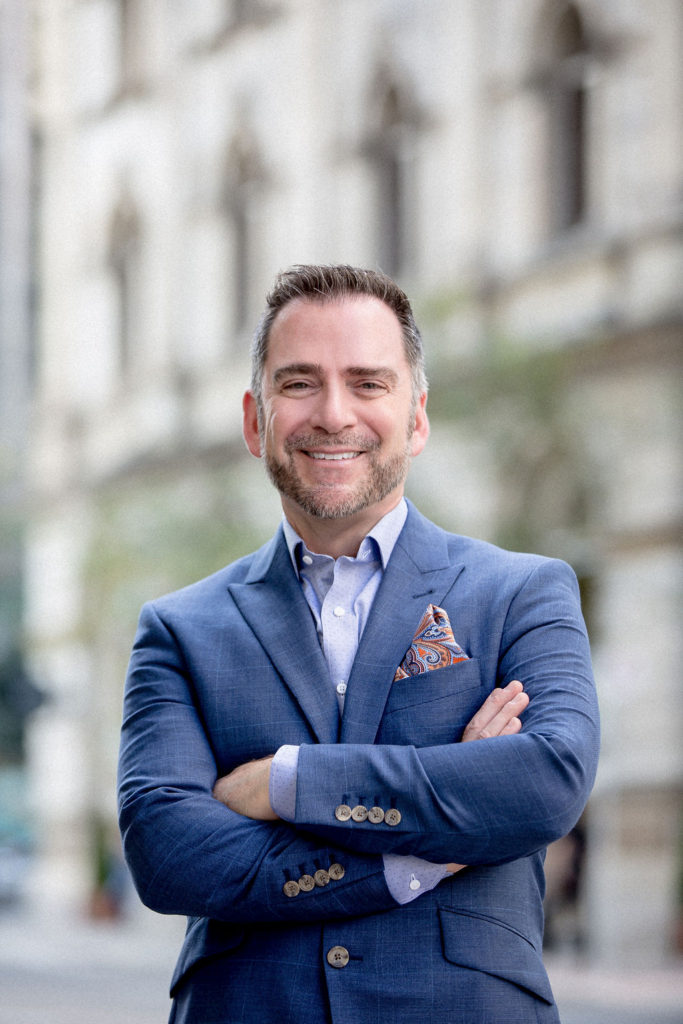 EXECUTIVE COACH & SENIOR LEADERSHIP FACILITATOR

Kirk Fox is a certified executive coach, mentor coach & senior leadership development facilitator. With his background in learning and development combined with over 30 years of business experience in a variety of sectors, he brings a unique focus to his work with all levels of leadership and teams.
In his work as a certified executive coach, Kirk coaches senior executives, leaders and teams in both the private and public sector. Kirk inspires his clients to set goals to transform and develop themselves, along with those around them, in order to maximize their personal and professional potential. Kirk received his Executive Coaching certification through Royal Roads University in 2013. Kirk is also a member of the International Coach Federation (ICF), as well as a former board member with ICF Toronto, and holds his PCC designation (Professional Certified Coach).
Kirk contributes actively to the learning and development community through his membership with I4PL, the Institute for Performance and Learning.
Kirk received his Bachelor of Arts with a specialization in psychology & sociology from the University of Alberta. Kirk also holds certifications in the following assessment tools:  EQi 2.0 and EQ360, MBTI.
"I believe compassion and caring can be synonymous with business strategy and performance improvement, that emotional intelligence solves more complex human system challenges than IQ, and that our connections and service to each other, our community, and all beings, contribute to a life fulfilled."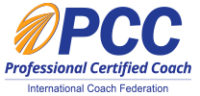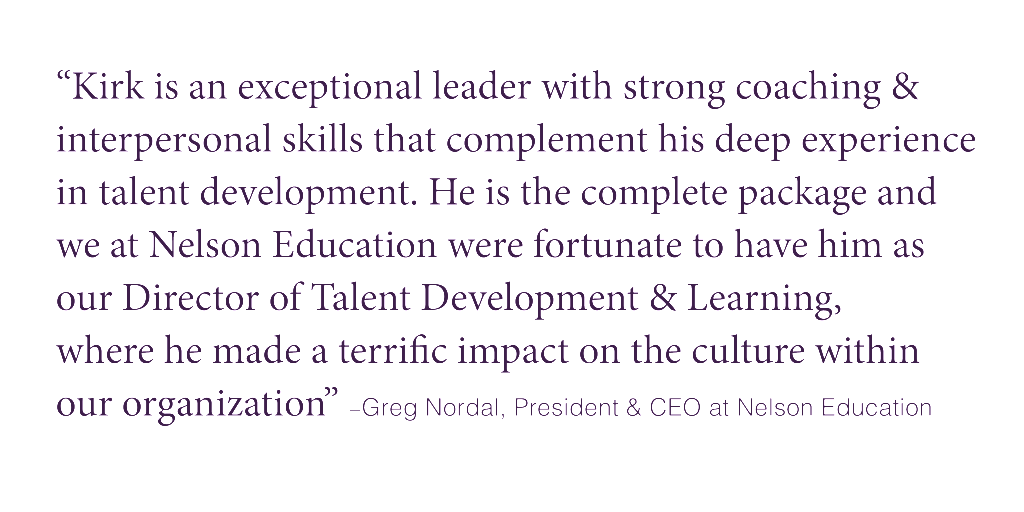 "Kirk Fox has been supporting Loblaw and Shoppers Drug Mart through a significant part of our Corporate Culture Journey in the past two years. Kirk was brought on to deliver his personally designed and delivered coaching excellence program because it has such an amazing tie in to our Leadership Development roadmap. The program has a great balance of theory, practical application and actual practice in coaching that the participants walked away with a much better understanding of how to coach and how they can be even more effective in their leadership role.
Thanks Kirk for delivering a great program!"
Lauren Carlisle
Senior Director, Leadership and Executive Development
Loblaw Companies Ltd.
A Senior Leader in Learning, Talent & Leadership Development Francine has been responsible for implementing in the Canadian Operations global Learning and Talent Development Strategies. Over the past twenty-five years, some of her successes include the implementation of a formal succession planning process, a Talent Identification and Development program, and the adoption of a Coaching framework to support people development.
Her HR career spans several industries including airline, banking and manufacturing in continuously progressing HR roles.  Francine completed an Honours Bachelor of Commerce degree from the University of Ottawa and an MBA from Athabasca University.  She has a passion for coaching and has obtained a Professional Coaching designation through the Coaches Training Institute (CTI), as well as the Associate Certified Coach (ACC) accreditation through the International Coaching Federation (ICF)
Francine is a volunteer with the YWCA movement in Canada for the past 15 years. Currently sitting as a community member on YWCA Canada's Nominations Committee and has sat on the Board of Directors of YWCA Canada for 6 years with 2 of them as Vice-president.  Prior to this served 7 years, 3 of them as President on the YWCA Peterborough, Victoria and Haliburton board of directors.  Francine is fluently bilingual, French and English and is a member in good standing of the HR Association of Ontario and the International Coach Federation.